Subscriptions to AMU Magazine are currently:
$7.95 per issue / or 1 year: (6 issues) for $40.00 ………….. Save $7.70

2 years: (12 issues) $60.00……….. Save $35.40
Please call (604) 214-9824 for more information. Thank You
GET THE INSIDE FACTS:
Our Magazine is written "by and for" Professionals working within Aviation !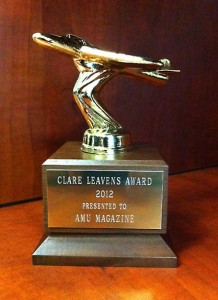 Thank you ALL for your interest in our magazine. AMU encourages all editorial contributors to provide the best, most up-to-date information in their writing and this translates to True Value for our Readers! 
We also invite "outside" working professionals to write articles within their area of expertise for inclusion in AMU – these articles not only educate readers and make us all aware of a contributors' expertise – their published work also sets them apart from the competition.
This is really why AMU came to be: – to help create a platform for the sharing of educational information Without the big "pitch". We all benefit from this approach – one which informs, enhances safety in the workplace, and improves everyone's working environment. As well, sharing your expertise can do a lot to inform the readership about your product and/or service.

To make your contribution to AirMaintenance Update, please see the editorial guidelines found in our MEDIA KIT; They are simple, straightforward and easy to follow; and don't worry too much about the editing – we'll make you look good. That's why we're here!
—Sincerely, Bill Carter, Publisher, AMU