Aviation Careers – Online Links
December 07, 2012
A HUGE Assortment of Information for Aviation Career Searchers: Job information, job postings, advice on applying for jobs in the Aerospace Industry, supporting PAMA workforce development… and more; Explore Workforce Development Inc. diversity in aviation: (a gateway, a connection, a lifestyle) — careers in airlines, airports, air traffic control, government careers in aviation, aviation manufacturing, unmanned flight, military aviation careers, support for aviation veterans, careers in aerospace.
http://www.aviationworkforcedevelopment.org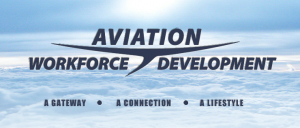 About AWD: Aviation Workforce Development is the labor market information tool for career entry and development in an industry facing the "perfect storm" of 21st century leadership development issues: large retirements of the baby-boomer generation, changing U.S. demographics, and the rising demands of the world economy, politics, and technology. Aviation Workforce Development will connect interested parties in like-minded ventures, offer templates for change, and encourage cross generational bridging.