Academy of Model Aeronautics Fun 2016
January 15, 2016
Interested in UAS ? – ( unmanned aircraft systems ) – Earlier this week ANN's CEO and Editor-In-Chief, Jim Campbell, attended the Academy of Model Aeronautics Expo that was held in Ontario, California. To say that Jim was like a kid in a candy store is an understatement, but he also reports there is concern about the recreational model aircraft flyer being regulated by the FAA for the first time.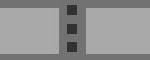 Check out the recent VIDEO online at YouTube about the recent AMA Expo 2016 :

CREDIT: Published on Jan 14, 2016 on YOUTUBE.com – by Aero-News Network.

Also: Spaceport America, Joining The API, Wipaire Scholarship, Robinson Maintenance Stand, Sea King Farewell, EASA TAWS Rule, 100,000th Dreamliner Flt
Despite the fact that the more than 185,000 members of the AMA have for many years operated their model aircraft safely under AMA guidelines, they have been grouped in with drone flyers and are now required under FAA rules to register their aircraft. As Jim put it, "What is the FAA going to do next?" Typical of large aircraft fly-ins, a special operational NOTAM has been issued that addresses pilots who are flying into and out of the Sebring Regional Airport during the operation of the U.S. Sport Aviation Expo that starts next week. Of course, the only way to understand all the details of the NOTAM is to download it and study it carefully.
Final assembly of the first F-35A Adir, which means, "mighty one" in Hebrew, manufactured for Israel got underway at Lockheed Martin's facility in Fort Worth, earlier this month. It is expected to roll out of the factory in June and be delivered to the Israeli Air Force later this year. All this — and MORE in today's episode of Airborne!!!
Airborne 01.14.16 is chock full of info in this Daily News Episode, Thursday, January 14th, 2016… Presented by Aero-TV veteran videographer and Airborne Host Brianne Cross, and supported by ANN CEO/Editor-In-Chief Jim Campbell, Chief Videographer Nathan Cremisino, and Aero-Journalists Tom Patton, and Earl Downs –
this episode covers:
AMA Expo Concentrates On Registration Concerns
Sport Aviation Expo NOTAM Issued
First F-35A 'Adir' For Israel Taking Shape In Fort Worth
Spaceport America Launches Gateway To Space Venue And Event Brand
How Do You Join The API?
2016 Wipaire Seaplane Scholarship Announced
All Metal MS Unveils 'Safety First' Robinson Maintenance Stand
Sea King Farewell Flypast Announced
EASA Proposes Change To TAWS Rule
Boeing, ANA Celebrate Airline's 100,000th Dreamliner Flight
See more aviation and aerospace stories at www.aero-news.net